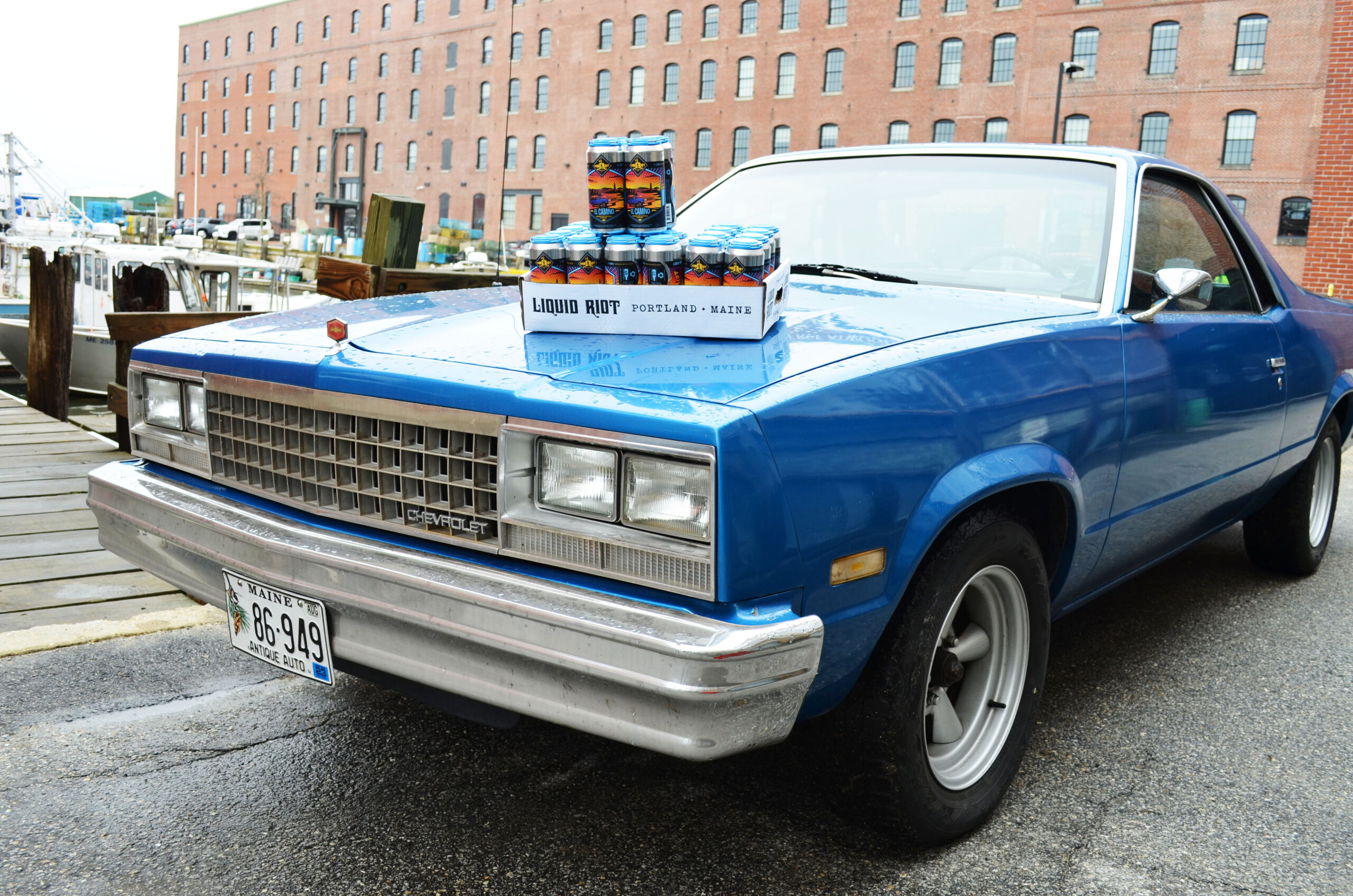 04 May 2023

New Can Release: El Camino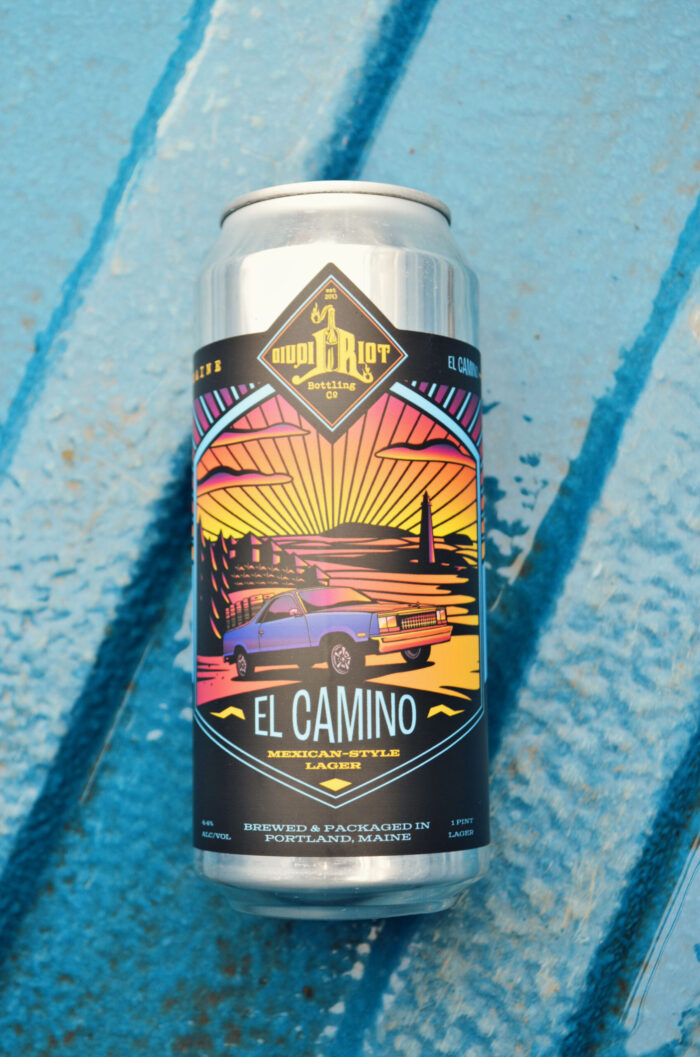 Just in time for Cinco de Mayo, our Mexican-style light lager, El Camino is back and is packaged for the very first time. Named after our original delivery vehicle, we would distribute our beers in the back of Head Distiller Ian Michaud's iconic blue car the El Camino. This beer means a lot to us personally and with it we wanted to honor our humble beginnings and reflect on just how far we have come as a company. This June we are celebrating our 10 year anniversary and while so much has changed for us over the past decade, the important stuff like why we brew the beer we do, remains the same.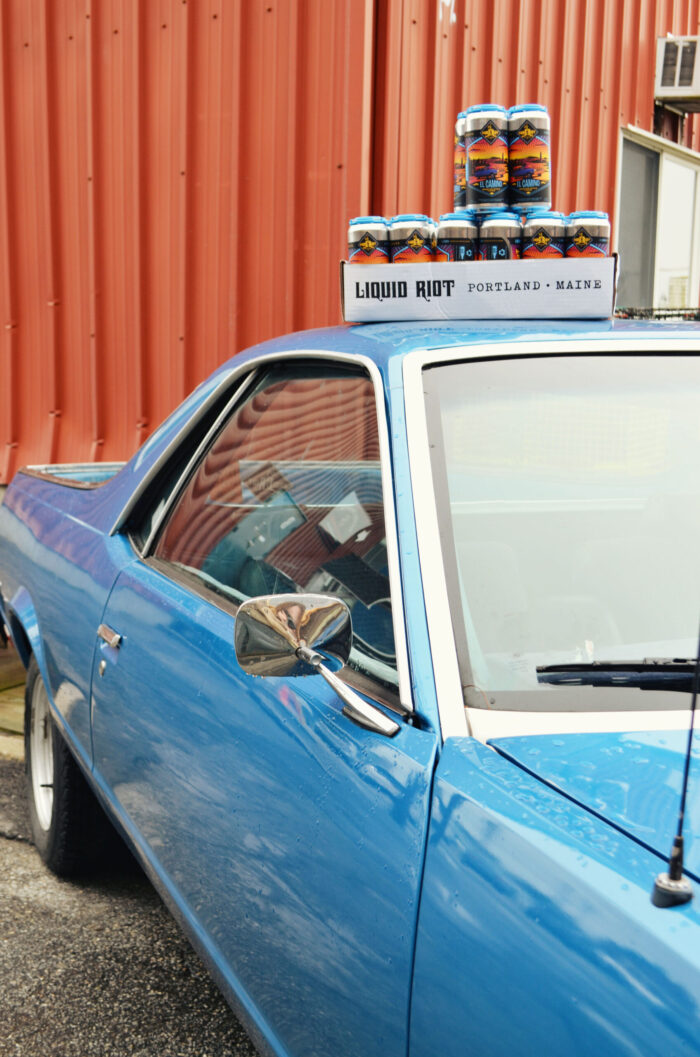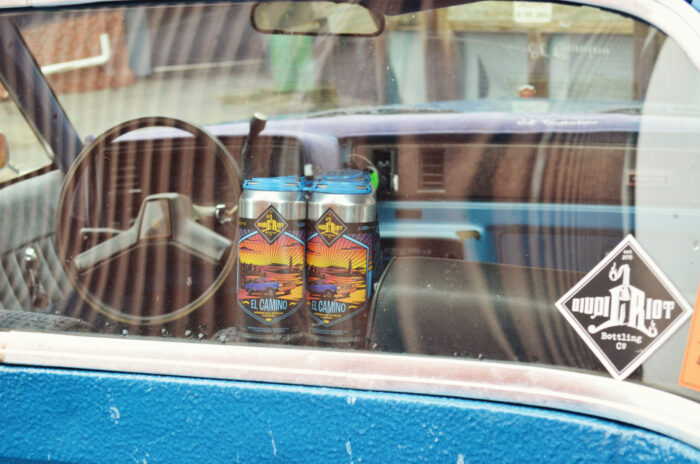 It would not be possible for us to do what we do everyday without your support and that of the community. The can art for this beer featuring the El Camino car in front of the quintessential Maine lighthouse landmark was designed to symbolize our relationship with the greater Portland community. We get to brew incredible and tasty beer (like El Camino) because there are people (like you) who want to drink it. It sounds cheesy, but thank you. Everytime you decide to pick up a 4-pack of Liquid Riot at your local bottle shop or you stop into our Old Port brewery & distillery location, you help us to grow and everything little bit, or rather every little sip helps. So seriously, cheers to you!!
What better way to celebrate this Friday than with a Mexican-style light lager. El Camino is brewed with two types of barley and flaked maize, fermented with authentic Mexican lager yeast, which is then conditioned below freezing. Our brewers suggest serving it ice cold. As well as some may like to serve it with a lime slice.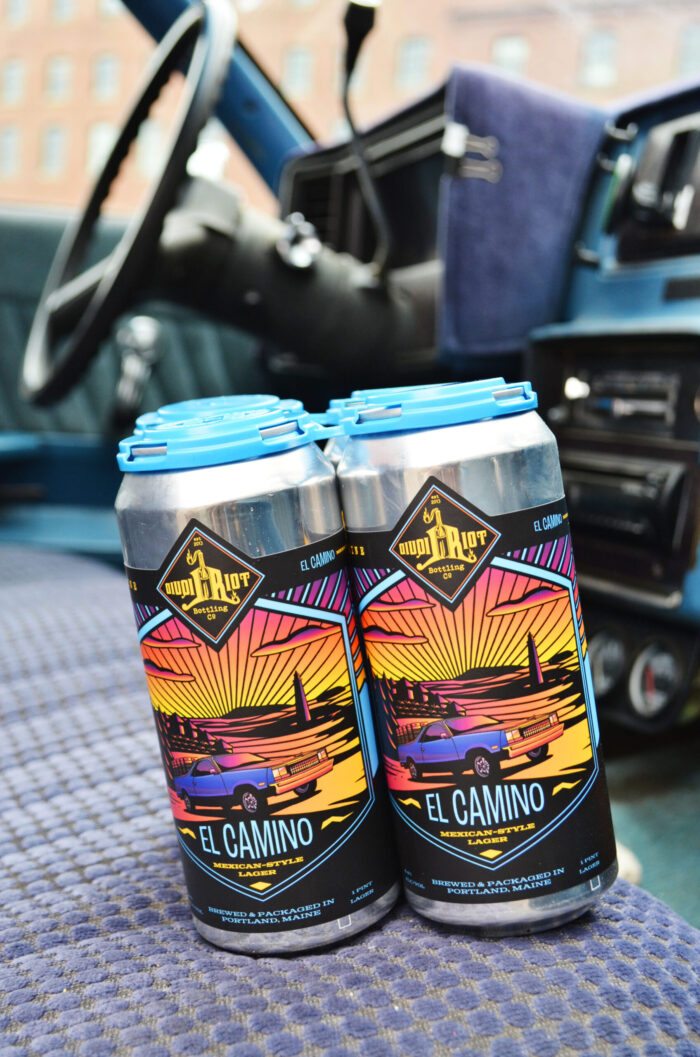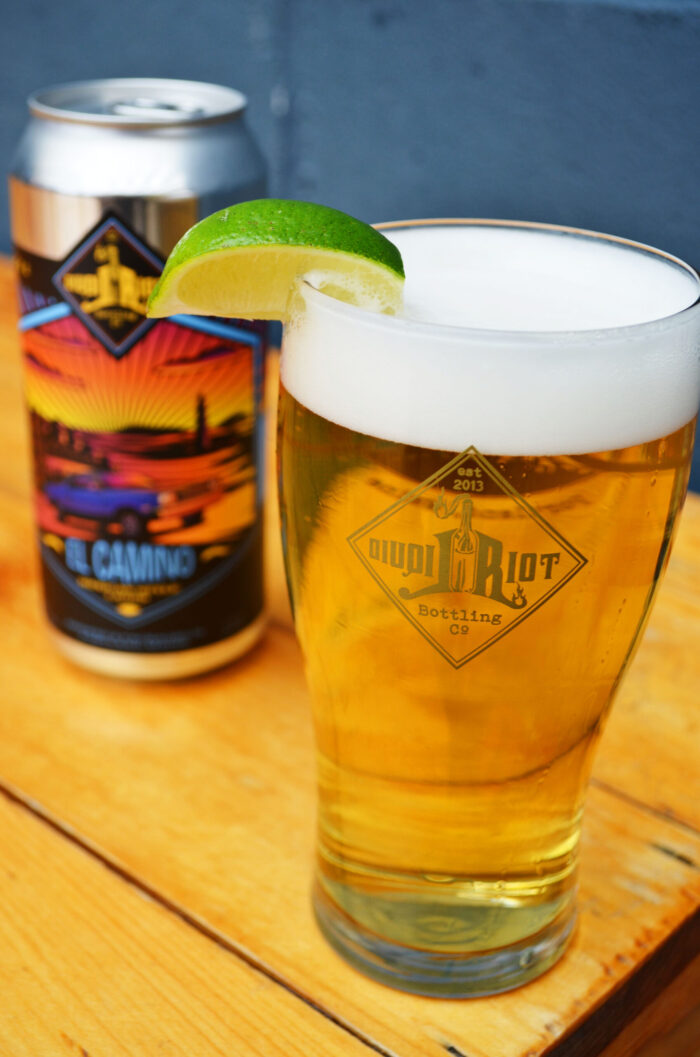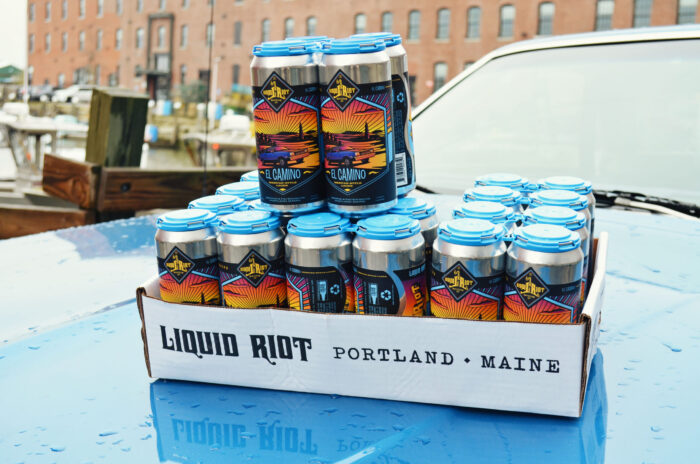 Come visit us and enjoy an ice cold draft pour of El Camino. Plus we have other Cinco de Mayo themed food and drink specials.