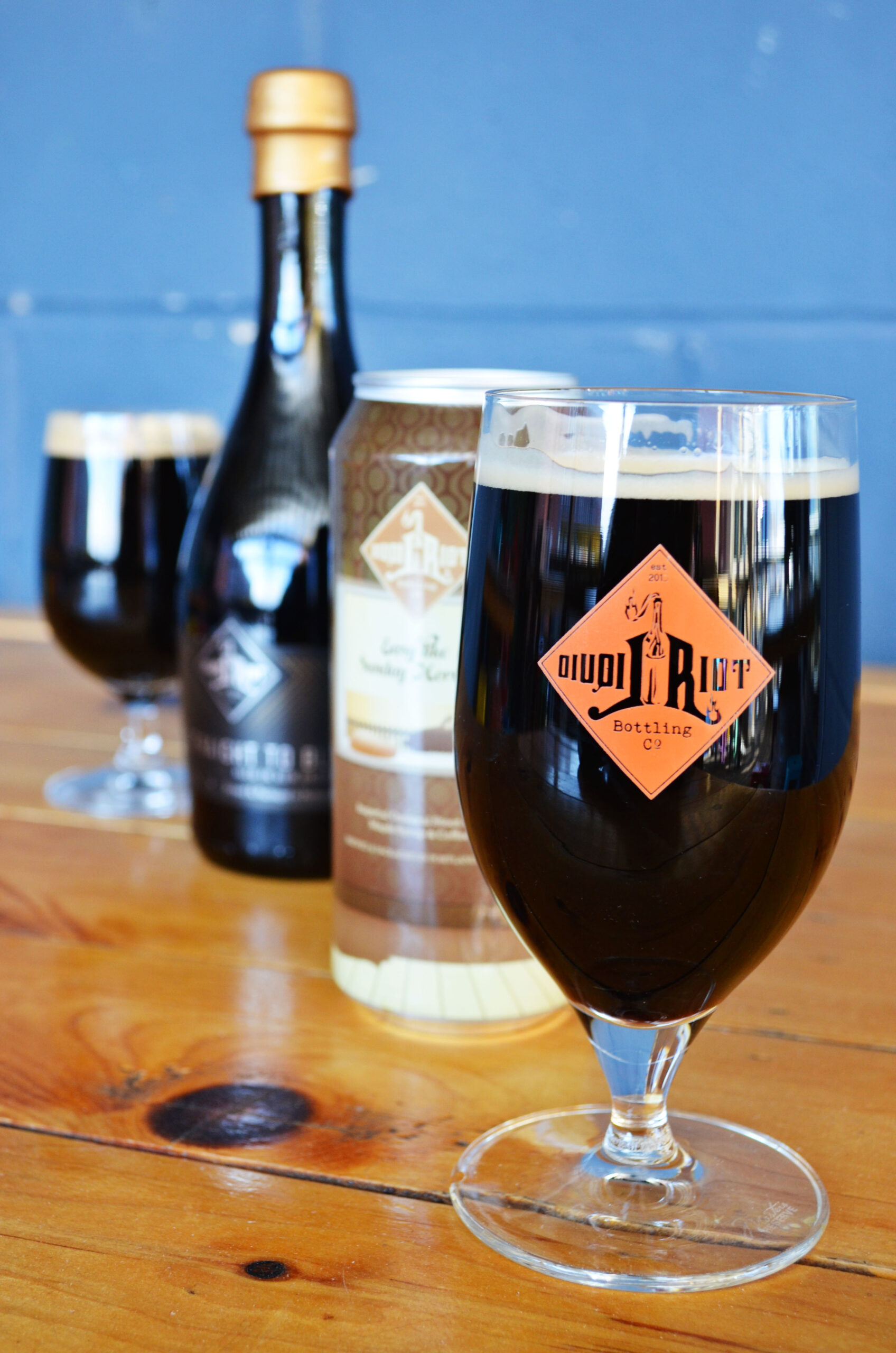 28 Dec 2022

The Best Stout Styles To Try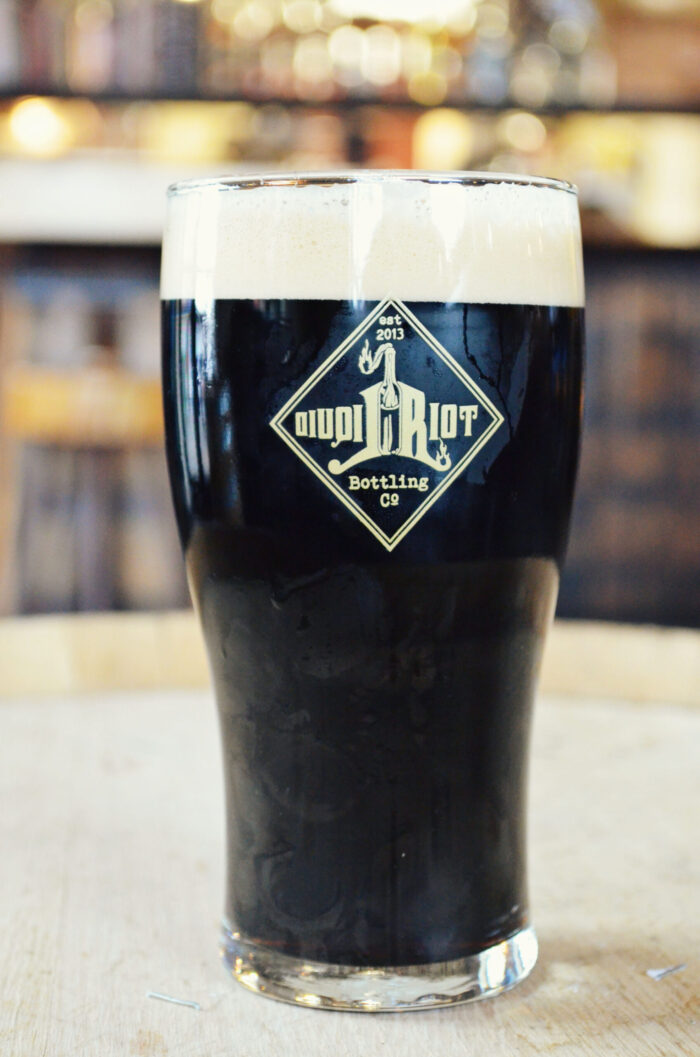 What is a stout?
Whether you are a stout drinker or new to dark beer there a variety of stout styles for everyone to enjoy. A Stout is a beer very dark in color, sometimes black, and is made with dark roasted barley which gives it an almost coffee and chocolate like flavor balanced by bitterness from hops. There are many different stout styles including Dry Irish Stout, Milk Stout, Oatmeal Stout, Imperial Stout, Coffee Stout, and Barrel-Aged Stout.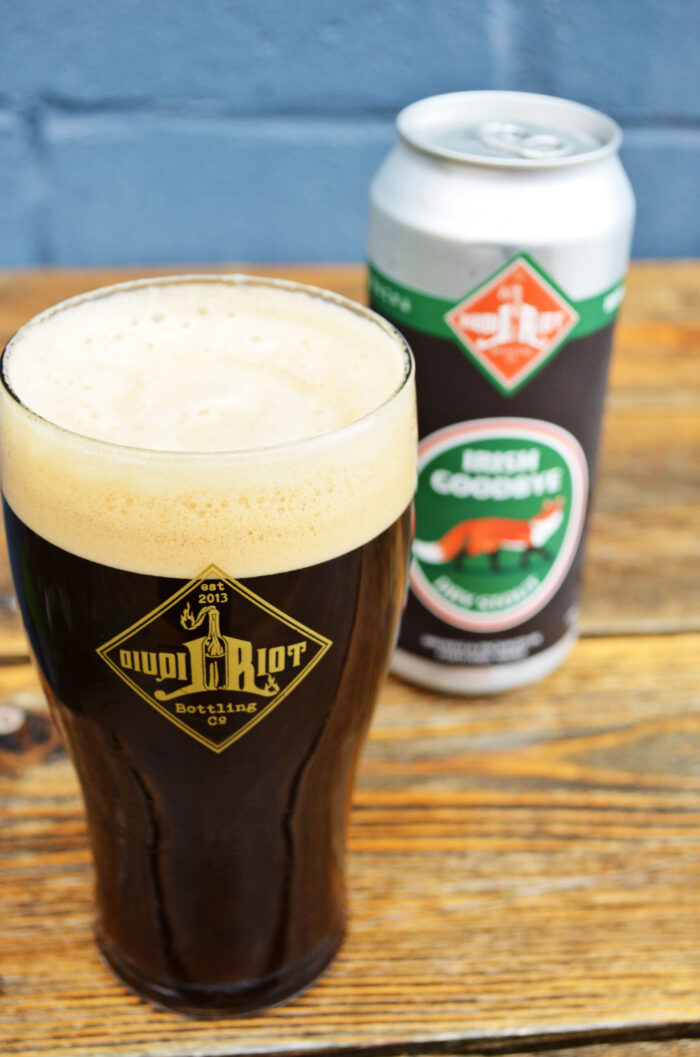 Dry Irish Stout
A dry Irish Stout is black in color with roasted barley which gives it the dry roasted character. Being dry typically means that it won't be too overpowering of a sweet flavor but there are common flavors of coffee or chocolate. The ABV is on the lower end and has typically very low carbonation (and often supplemented with nitrogen for a finer, creamier overall mouthfeel). The best food pairings to go alongside a Dry Irish Stout would be Oysters, strong cheeses, stews, and Chocolate desserts. 
Irish Goodbye is our take on an Irish Stout. At 4% ABV, is it dark, with rich flavors of roasted barley and British hops.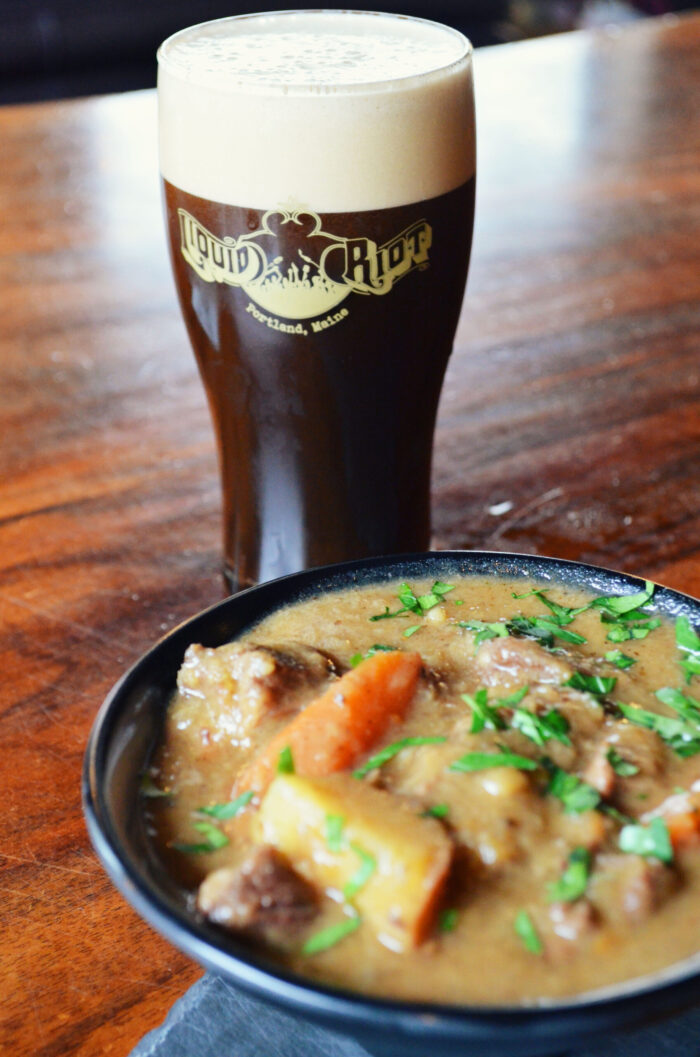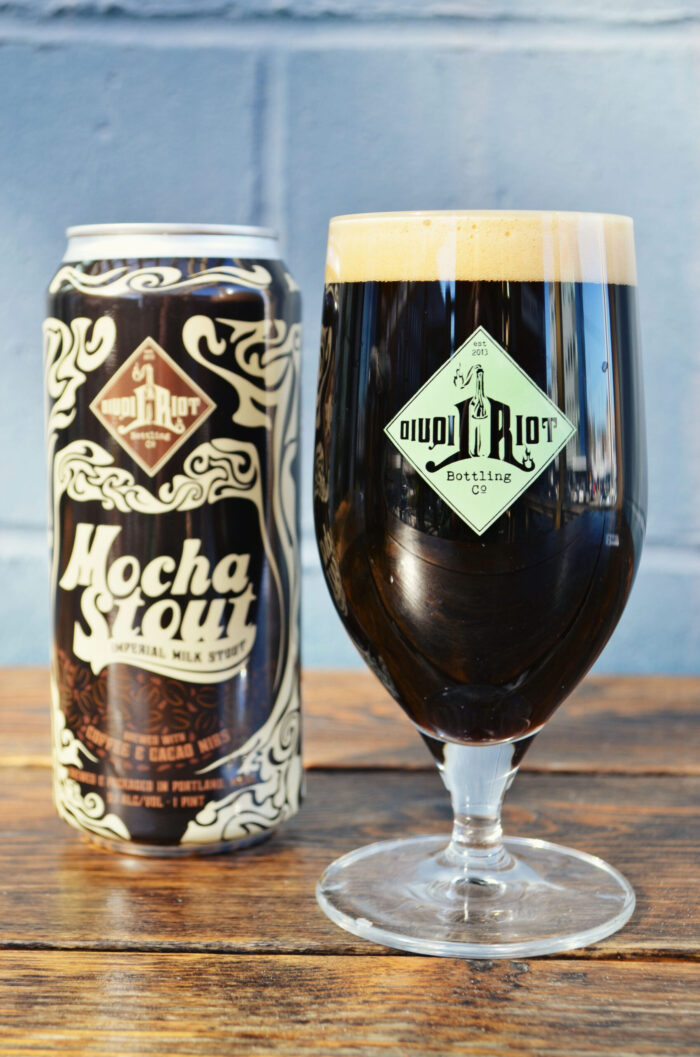 Milk Stout 
A Milk Stout is comparable to a Dry Irish Stout but sweeter. Milk stouts—also sometimes called "cream" stouts—are dark beers brewed with lactose, a type of milk sugar. It has a very low bitterness which makes us be able to taste the sugars in it with strong flavors of chocolate and caramel. It pairs best with BBQ, strong cheeses, and rich desserts.
Mocha Stout, at 9% ABV, is our Imperial Milk Stout, brewed with Tandem coffee and Ghana cacao nibs. 
Fun fact: We use West End Blues coffee from local coffee roaster Tandem located right here in Portland to make our Mocha Stout!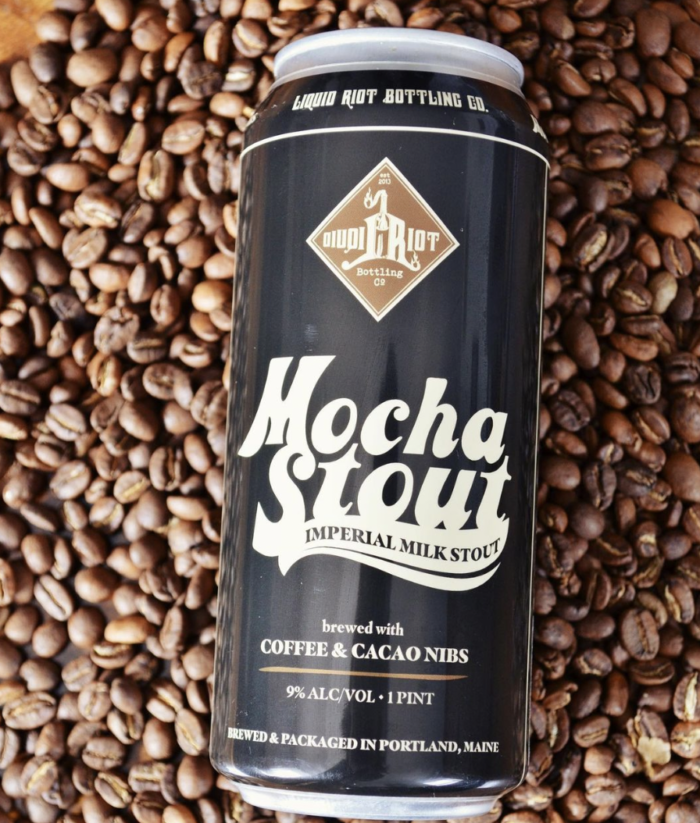 Oatmeal Stout
An oatmeal stout is a stout that simply has oatmeal added to it. The addition of oats to the beer adds texture rather than flavor. For instance, the oats give it a silky, smooth texture. It is dark brown to black in color with nutty, bready flavor and notes of caramel and chocolate. Best paired with spicy foods, well-aged cheeses, and desserts like Chocolate espresso cake or cream puffs. 
Easy Like Sunday Morning, with an 8.5% ABV, was our Imperial Oatmeal Stout. It was made using Maine Maple Syrup and Guatemalan coffee (from locally owned Speckled Ax Roasters).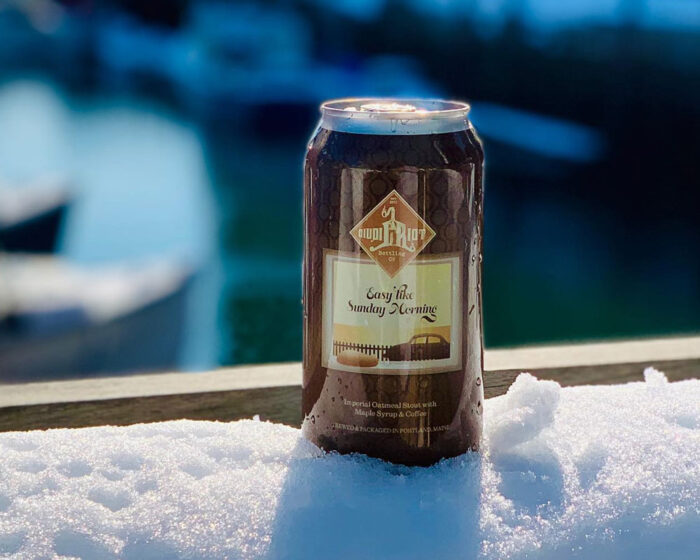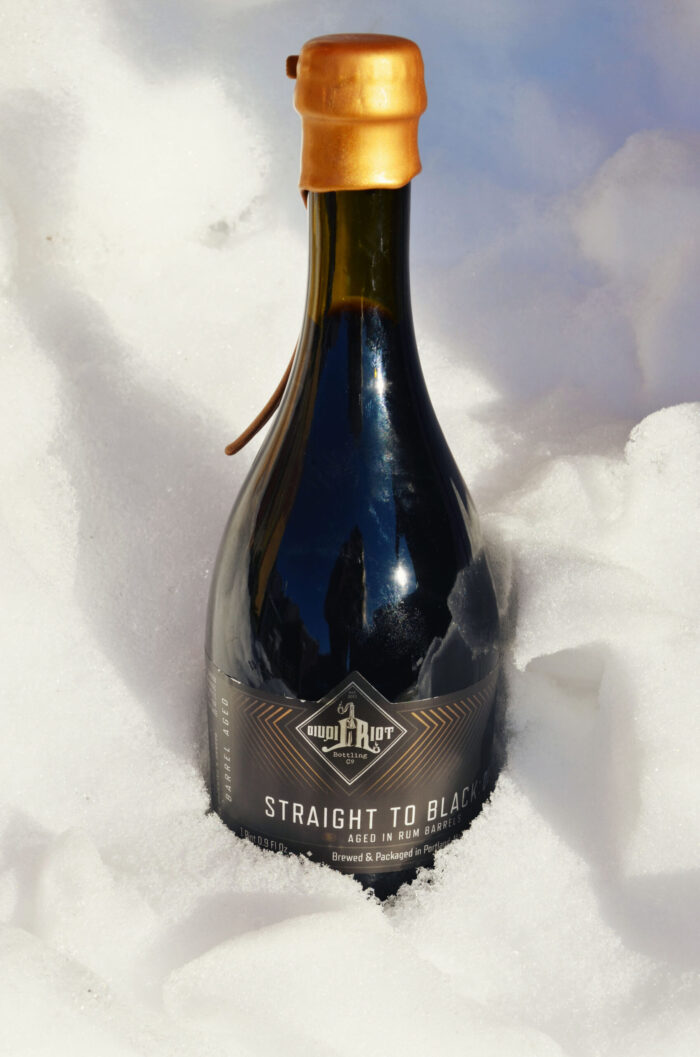 Barrel Aged Stout
A Barrel Aged Stout is any lager, ale or hybrid beer that has been aged in a used barrel. Using barrels that previously held spirits or wine, the beer absorbs these flavors creating a unique sort of aftertaste and aromas. Barrel Aged Stouts have a higher ABV from directly sitting in the barrels. 
Straight to Black:Out (Bourbon)
Imperial Stout that is aged in our Bourbon barrels. This causes a nice mouth coating and complex and intense, massive flavors of dark chocolate and charred oak with bourbon undertones.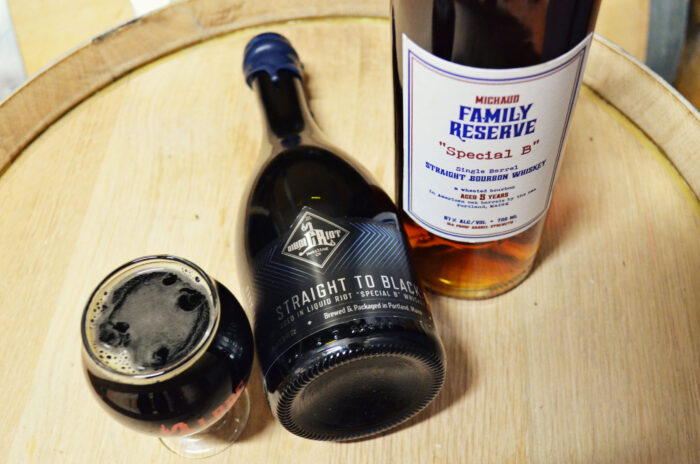 Straight to Black:Out (Special B)
Imperial Stout aged in our own Liquid Riot "Special B" Bourbon Barrels. This rich bourbon barrel aged imperial stout has notes of dark caramel, dried fruit, and burnt sugar.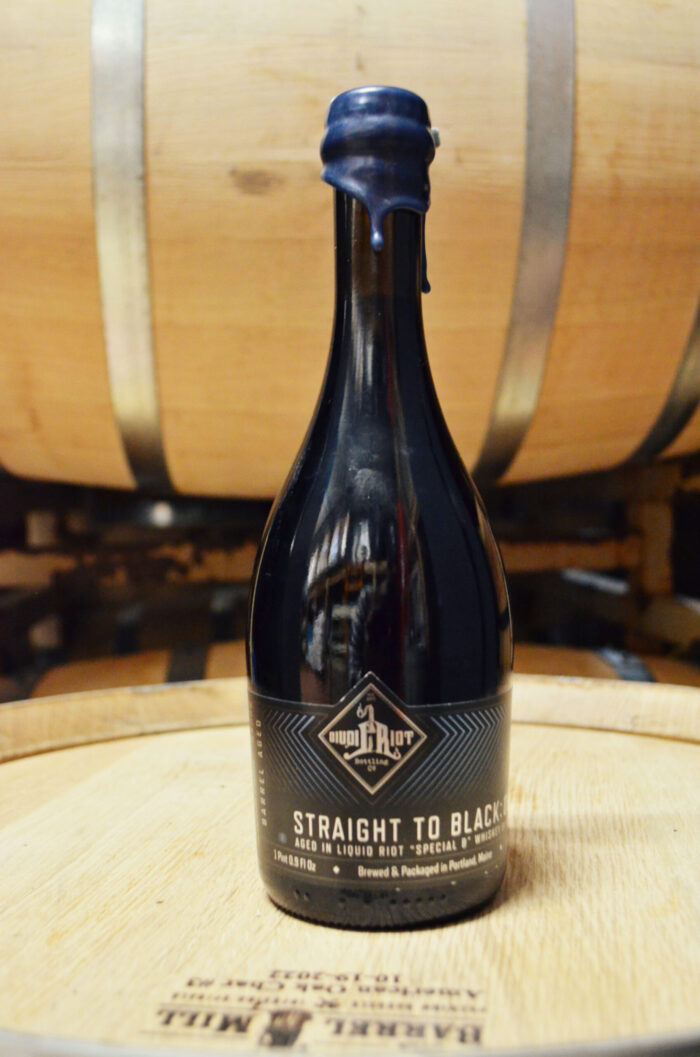 With the many different stout styles that are out there, there is something for everyone! Come visit us at 250 Commercial Street Portland ME 04101 to try out some of our different stout styles! We were named for one of the best places for stout beer in Portland.