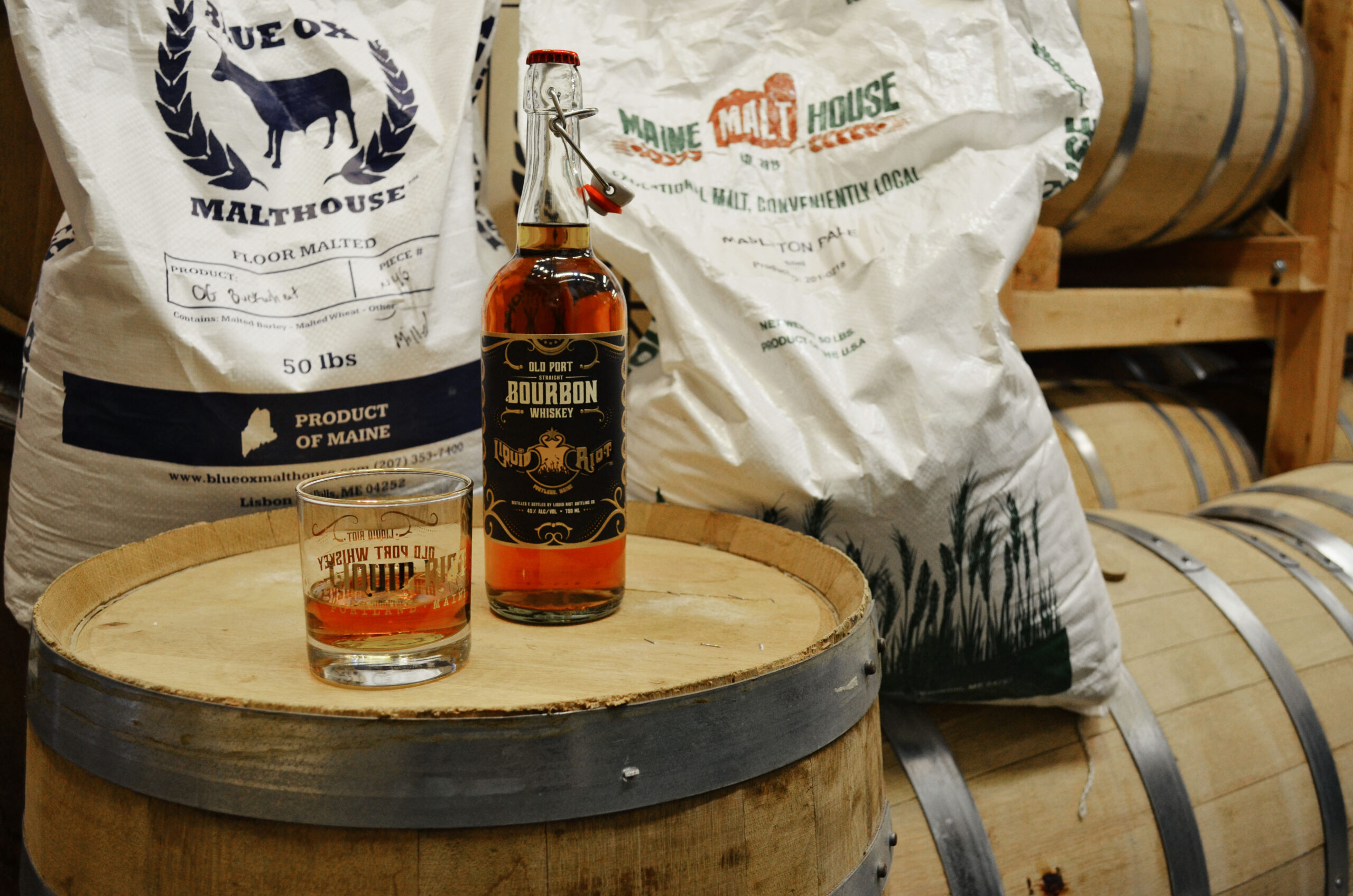 04 May 2023

2023 Good Food Award Winners

The 2023 Good Food Award Winners were announced and Liquid Riot is beyond excited to be recognized by the Good Food Foundation for our Old Port Bourbon and Blushing Star beer. We strive to work with the highest quality, most sustainable, most local products possible. You can imagine our joy when we learned that we won two '23 Good Food Awards in the beer and spirits categories, as well as our Old Port Oat Whiskey was recognized as a finalist.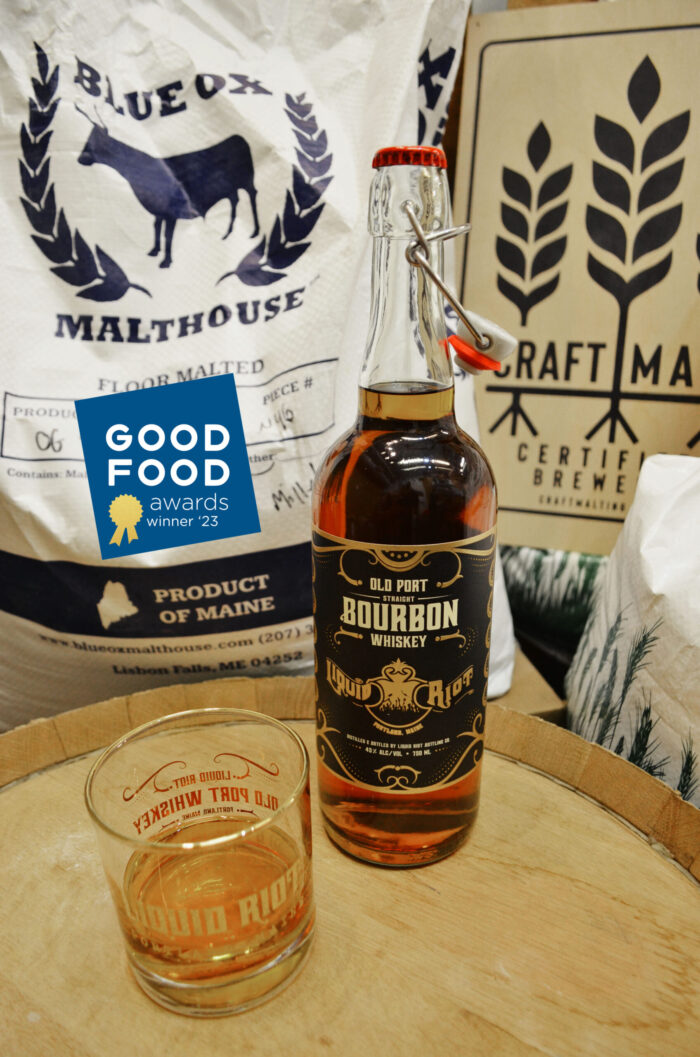 Spirit Winner
Our Old Port Bourbon that won best spirit in the US Eastern category, is technically a four grain whiskey made using organic corn, malted barley and raw rye from Buck Family Farms/Maine Malthouse in Mapleton, Maine. The fourth ingredient is Acadian Buckwheat from Bouchard Family Farm in Fort Kent, Maine. Buckwheat is an unusual ingredient for distilling and lends a nice nutty sweetness to the finish of our Bourbon. 
Ian Michaud, our Head Distiller explains, "I find it incredibly satisfying to support Maine's rich agricultural history by using locally grown grains in all our whiskey products. Not only does this practice help Maine's farmers, but I feel that it also imparts a regional flavor or terroir to our products."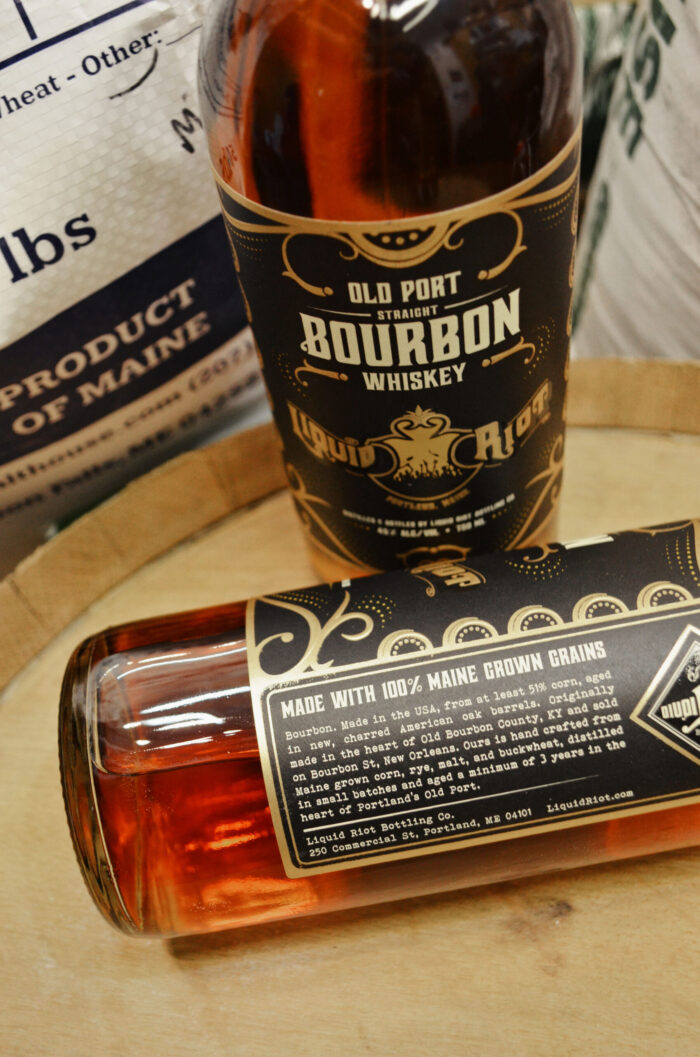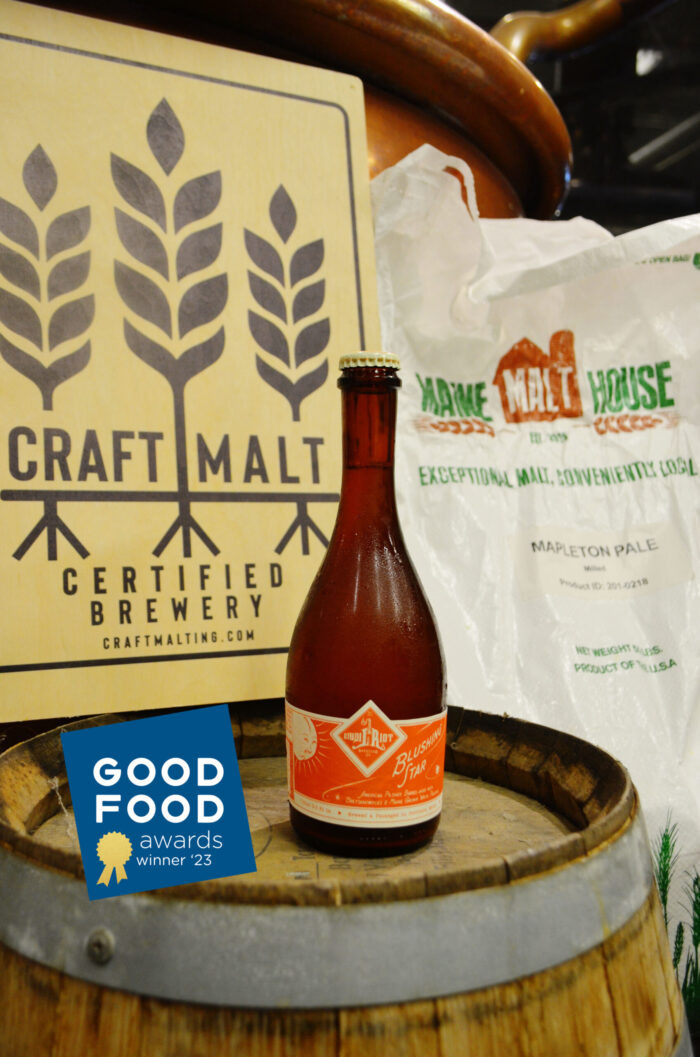 Beer Winner
Our Blushing Star beer that won best beer in the US Eastern category is an American Pilsner that is Foeder aged with fruit-forward Brettanomyces strains, that's then transferred to a stainless tank with Blushing Star peaches, locally sourced from Kelly Orchards of Acton Maine. In addition to winning a Good Food Award it also has won the World Beer Cup. It is truly an outstanding and beautiful tasting beer. 
"Being able to keep in touch with the peach farmer who grows peaches for Blushing Star, and provide direct feedback, as well as support the local agricultural farmers who provide grains for both Blushing Star and our Old Port Bourbon, really hits home for us as a whole. We are proud and honored to be named as part of the elite group of Good Food Awards winners!" says our Head Brewer Greg Abbot.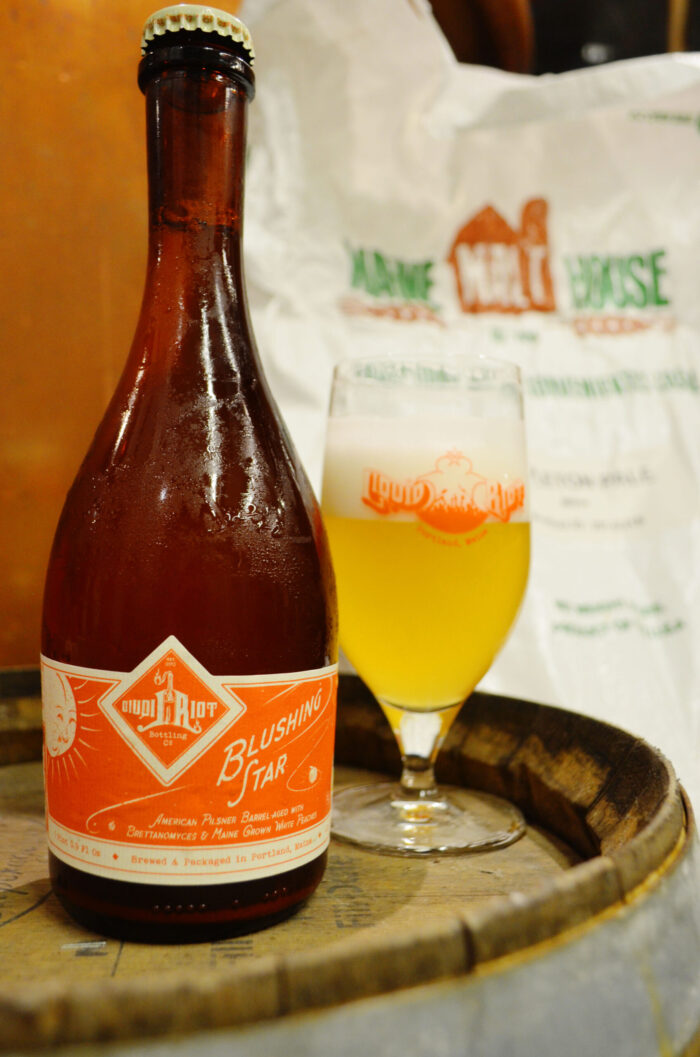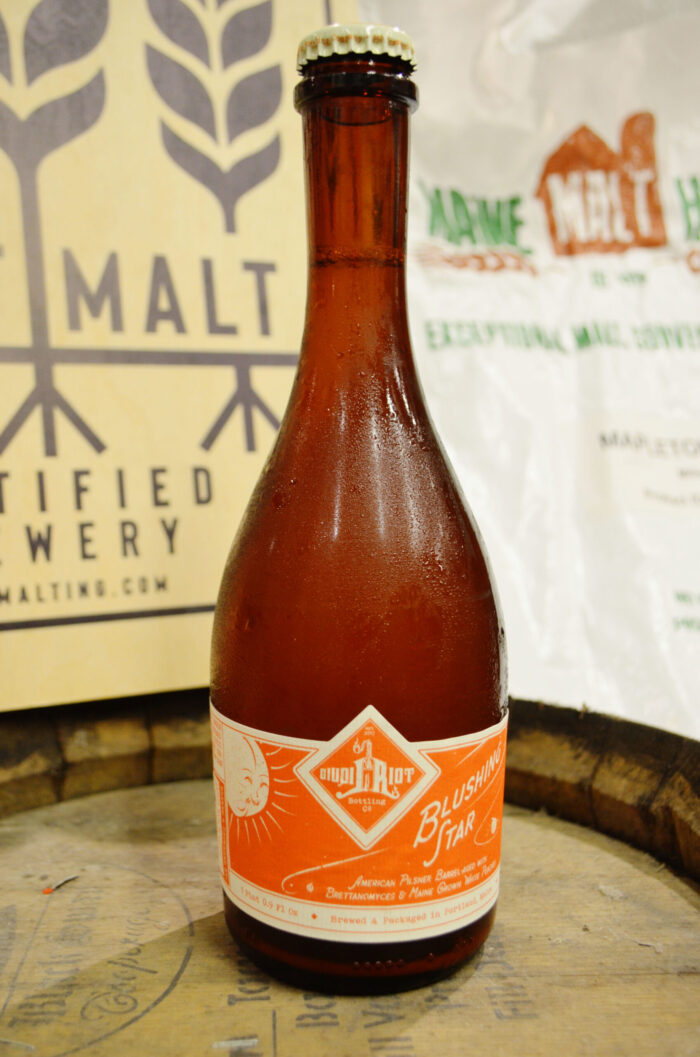 Good Food Foundation and Winning Criteria
According to their website, The Good Food Foundation exists to celebrate, connect, empower and leverage the passionate and engaged, yet often overlooked, players in the food system who are driving towards tasty, authentic and responsible food in order to humanize and reform our American food culture. It is a highly regarded and prestigious foundation for celebrating members of the food and beverage industry. To even be considered for an award there are a list of requirements both a company and product has to meet. For instance, in the best beer category, the beer must be made in the USA or US territories and must be made by a crafter that is an upstanding member of the good food community, committed to equity and inclusion in all levels of their business. 
For spirits, they must be made in the USA or US territories and utilize ingredients that are grown and sourced responsibly, with awareness of origin, seasonality, trade and labor practices. If the primary ingredient is a fruit, it must be sourced domestically where possible, and grown without the use of synthetic herbicides, pesticides, fungicides or fertilizers. Where a grain is the primary ingredient there is a strong effort made to use ingredients free of these inputs wherever possible. The spirit must also be free of artificial ingredients, including colors, flavors and preservatives, as well as be distilled without genetically modified ingredients, including the use of GM corn to produce grain neutral spirits.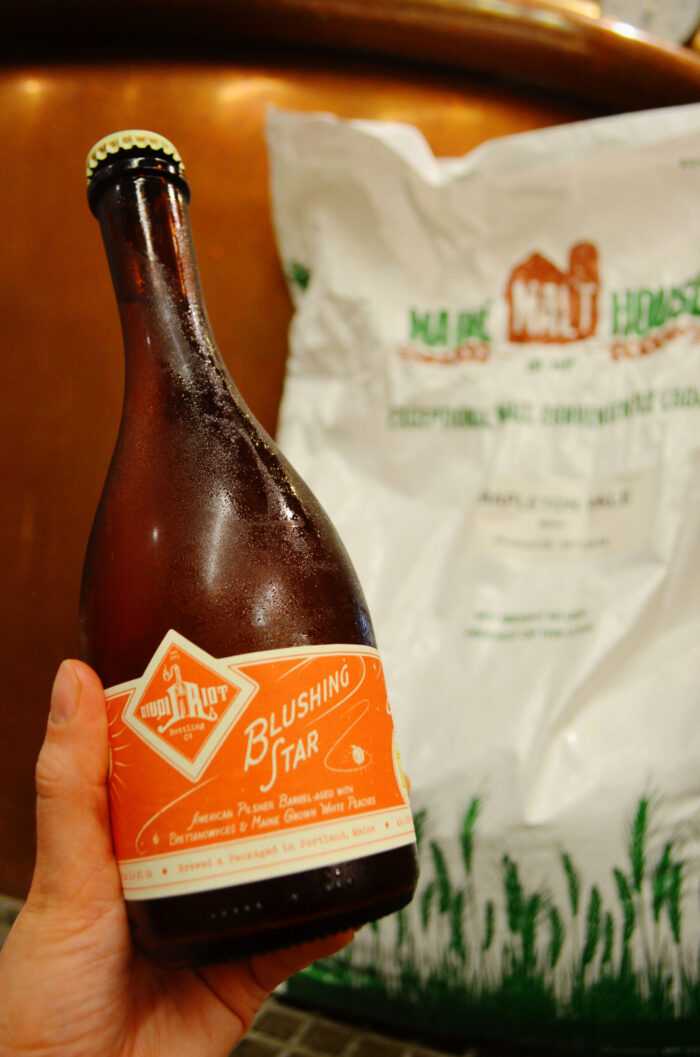 To make these award-winning products we rely on the highest quality local ingredients and we couldn't have won without sourcing Maine-made ingredients from Buck Family Farms/Maine Malthouse and Bouchard Family Farm. As of this year Liquid Riot is a member of the Craft Malt Guild and part of the Craft Malt Certified program. As we grow our business we continue to source local ingredients whenever possible. Plus with your support and every time you sip our products you simultaneously are supporting Maine agriculture as well.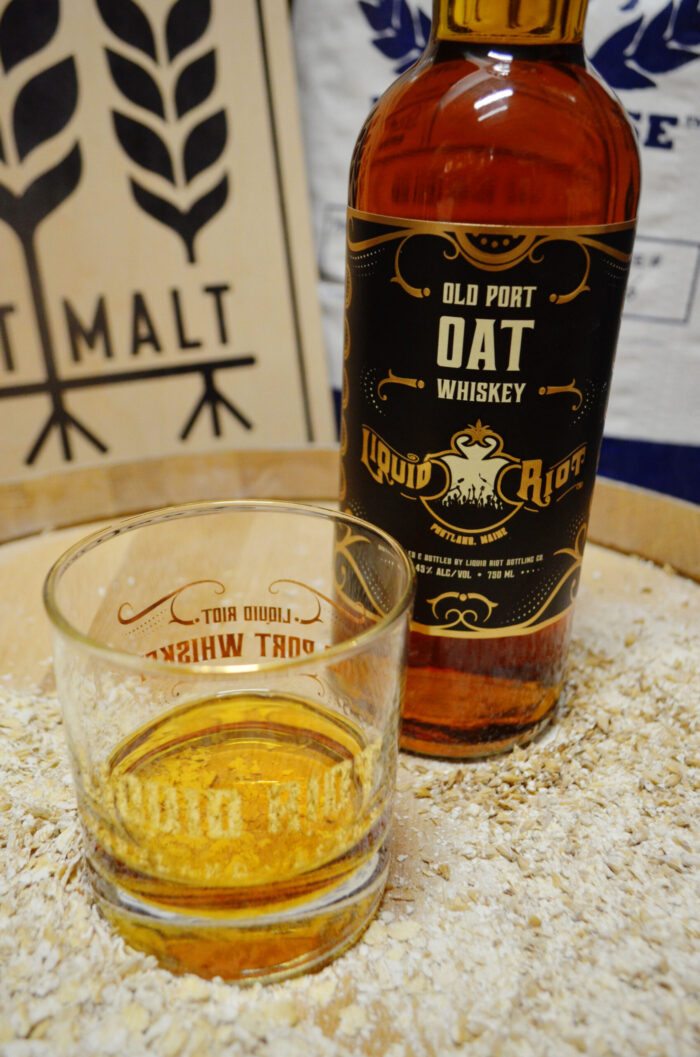 Our Old Port Oat Whiskey that was a finalist for a 2023 Good Food Award is made with Pale Malt from Blue Ox Malthouse in Lisbon, Maine and Flaked Oats from Aurora Mills & Farm in Linneus, Maine. Regardless of winning or not, it was an honor to still have our specialty whiskey considered. Oats, especially sourced local and organic, are not a common ingredient in whiskey but we feel they help create a beautiful final product; a smooth sipping whiskey with a creamy mouthfeel and slightly sweet profile.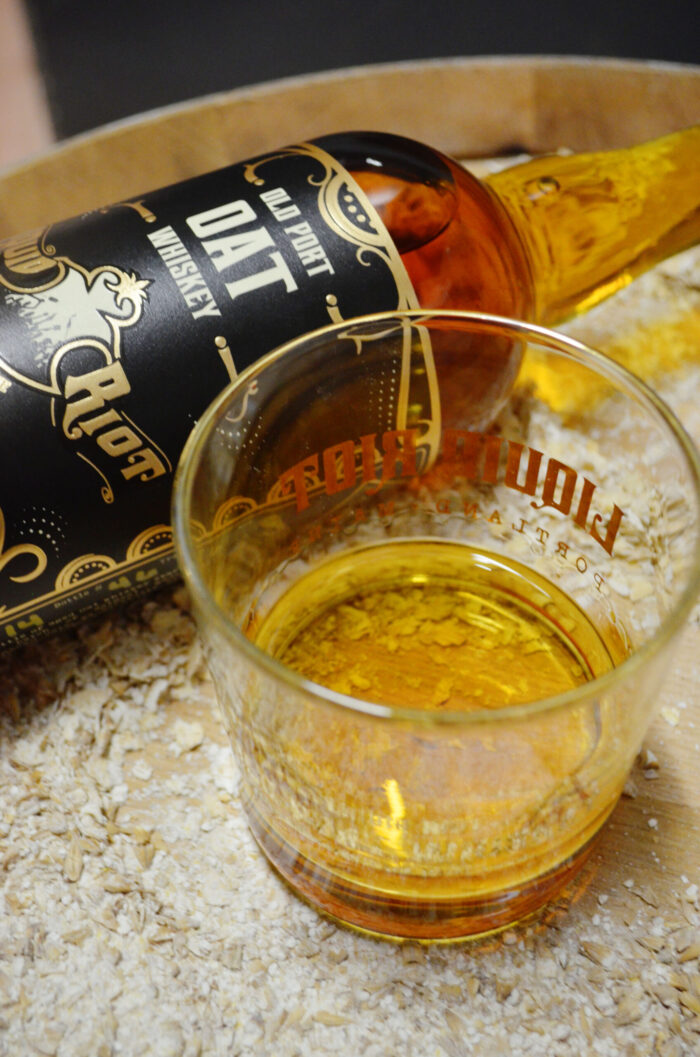 You can try each Good Food Award winner, our Old Port Bourbon and Blushing Star at our brewery & distillery, as well as both are available for purchase in our retail shop.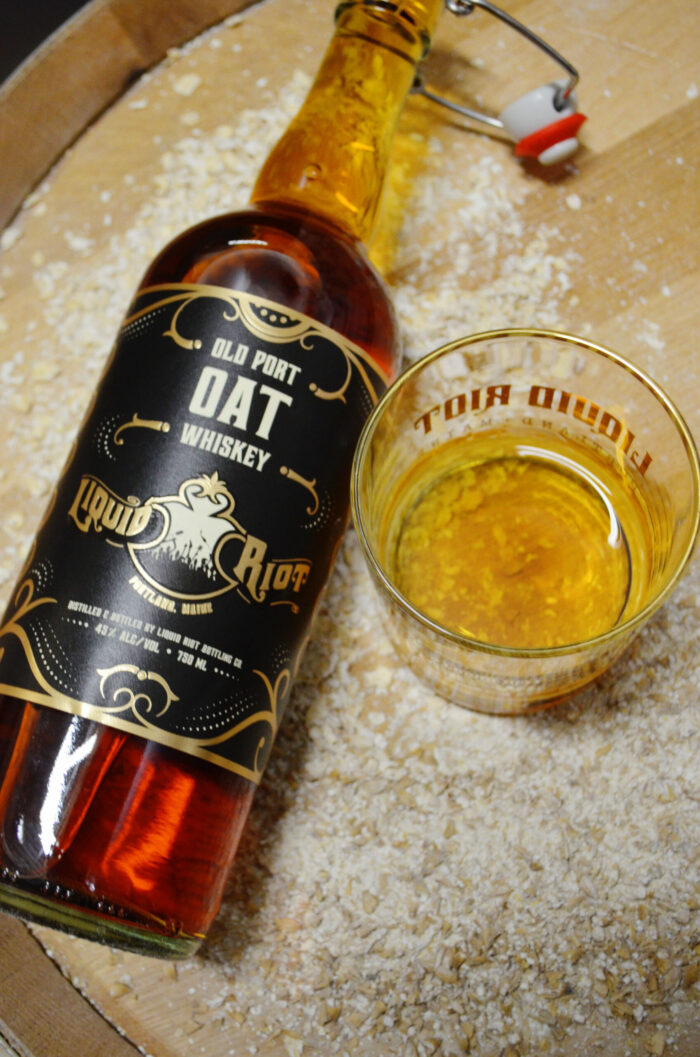 Resources:
Good Food Award Winners 2023 – https://goodfoodfdn.org/awards/
Craft Malt Guild – https://craftmalting.com/ 
Bouchard Family Farm – https://www.ployes.com/
Buck Family Farms/ Maine Malthouse – https://www.buckfarms.net/
Blue Ox Malthouse – https://www.blueoxmalthouse.com/
Aurora Mills & Farm – https://auroramillsandfarm.com/