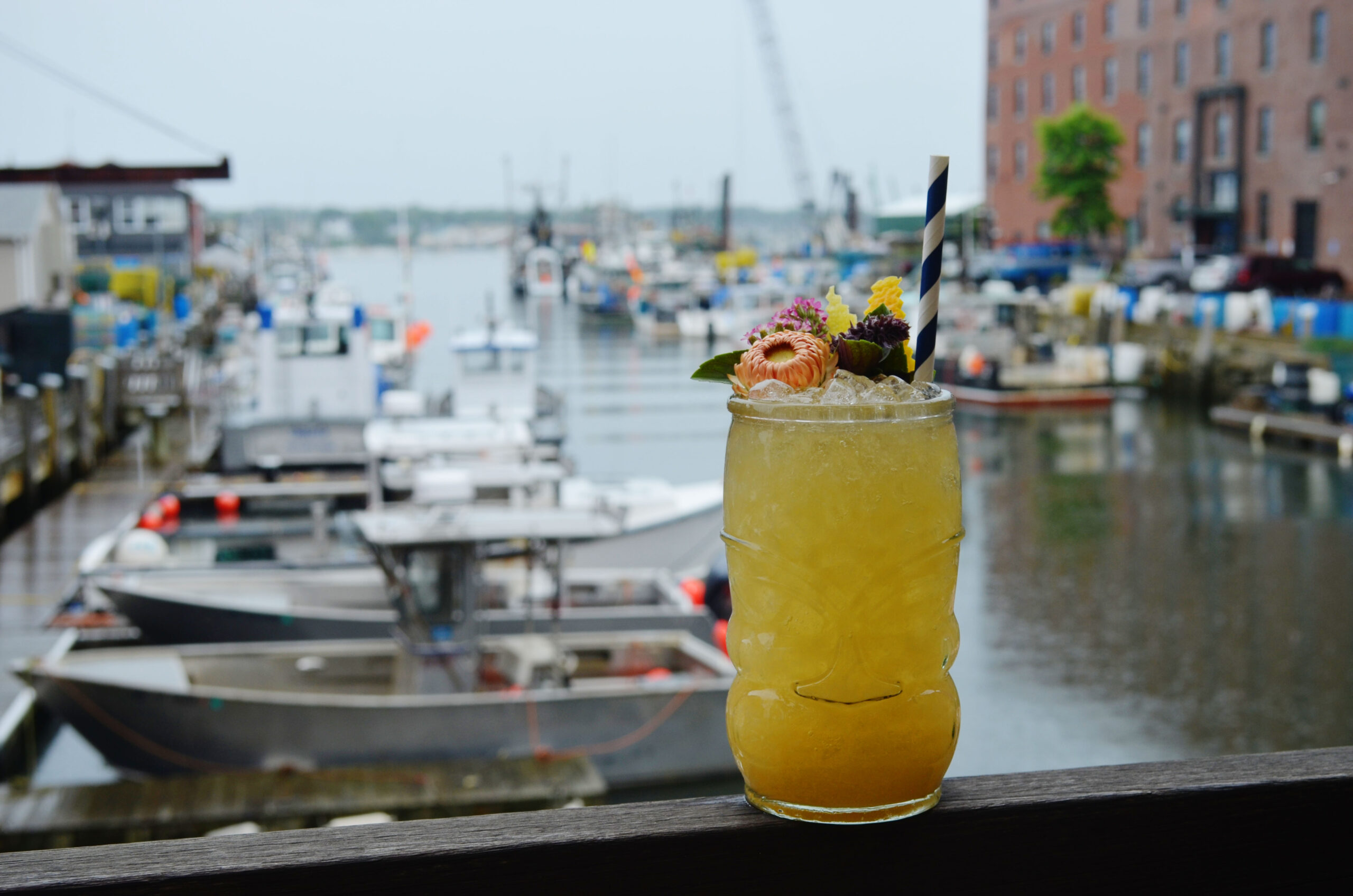 17 Aug 2023

National Rum Day: Fog Cutter Rum Cocktail

What better way to celebrate National Rum Day than with a Rum cocktail?

We are especially fond of Rum here at Liquid Riot. Not only do we produce two house distilled Rums, but we honor and celebrate the rich history Portland has with the spirit. This history actually inspired our company name; The Portland Rum Riots happened blocks away from our Commercial Street location. In 1855 Neal Dow was re-elected as Mayor of Portland (Known as the "Napoleon of Temperance" and the "Father of Prohibition") he put into effect a form of prohibition called the Maine Law. When the locals found out Dow had a cache of rum stashed in the City vaults, they rioted. The Portland Rum Riot put an end to Dow's political career. Funny enough, we think Dow would have had a change of heart regarding temperance had he tried our Solera aged Rum.

A Rum cocktail we love to make at home, especially during the Summer, is the Fog Cutter. It's a classic tiki cocktail from Trader Vic. To make ours we swap London dry gin for barrel aged gin from Barr Hill. We also exchange sherry for Caperitif, a lighter and dryer aromatized wine. Our version is built to showcase the rich flavor profile of our Solera aged Dow's Demise Rum.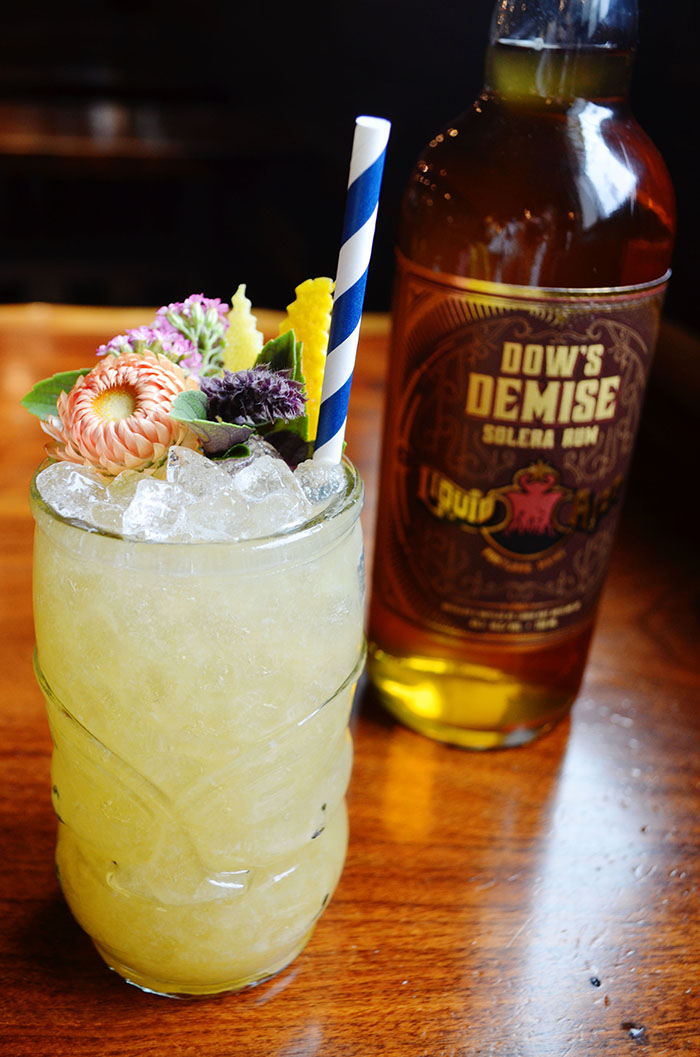 Fog Cutter
1 oz Dow's Demise Rum
.5 oz Barr Hill Tom Cat Reserve Gin
.5 oz Caperitif
.5 oz Martelle Cognac
.5 oz orgeat
.75 oz lemon juice
.75 oz orange juice
Fill a cocktail shaker with ice. Add the Dow's Demise Solera Rum, Gin, Cognac, orgeat, orange and lemon juices and then shake well. Strain into an ice-filled highball glass and float the Caperitif on top. Garnish with a mint sprig or edible flowers.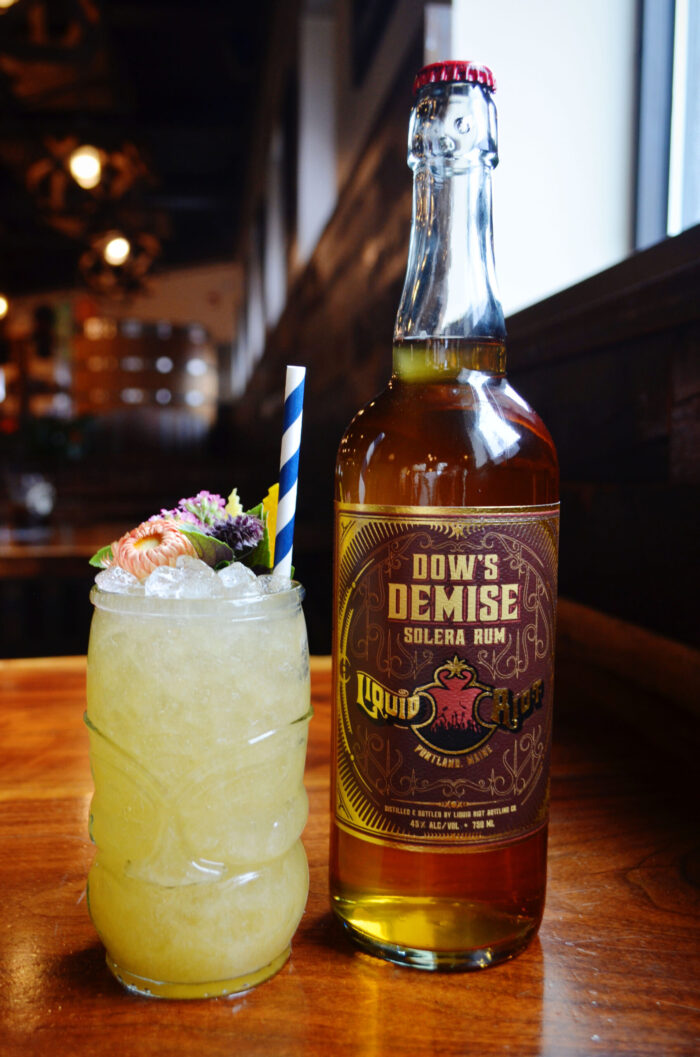 Our Dow's Demise Rum is made using a Solera process – Solera means "on the ground" in Spanish, and it refers to the lower level of the set of barrels or other containers used in the aging process; the liquid is traditionally transferred from barrel to barrel, top to bottom, the oldest mixtures being in the barrel right "on the ground." You can actually see our Solera barrel system through the windows of the distillery when you walk in.