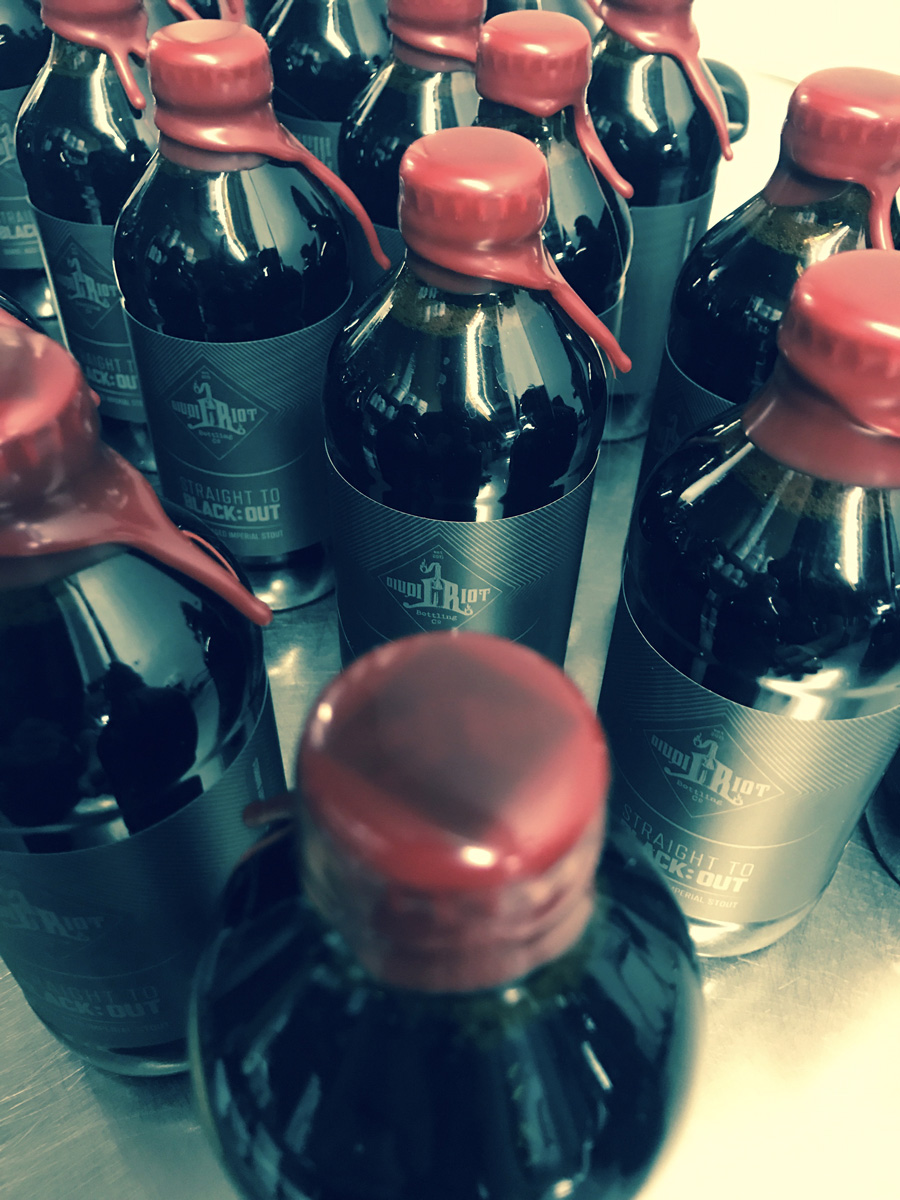 27 Mar 2017

Coming Full Circle with Straight to Black:Out Single Malt

Hello fellow Rioters!

Tomorrow is a very special day for us down here at the brewery! Tomorrow we are releasing Straight to Black:Out Single Malt. The very first beer we've aged in our very own spirit barrels. Being a brewery and distillery, we've dreamt about the day that we come full circle, aging whiskey in oak barrels, and then passing them to the brewery to age beer. In this case the barrels held our Old Port Single Malt Whiskey, made using American cherry wood smoked barley. The whiskey has a beautiful light smoke and sweetness, that lingers, and warms on the palate. The whiskey aged for about 18 months before making its way to the brewery.

Once the beer ages, and picks up the perfect amount of character from our barrels, we blend, bottle, and wax dip. The beer is rich, lightly smokey and oaky, and drinking beautifully. Drink these bottles now or lay them down in your cellar to develop in the bottle. See you at noon tomorrow!

Cheers!