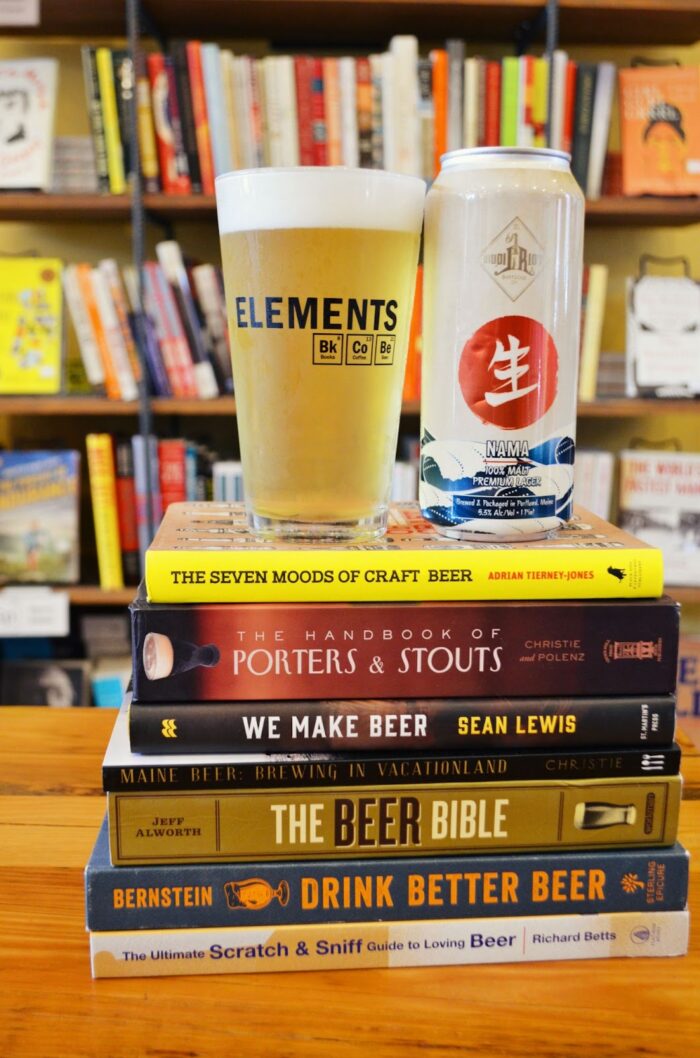 19 Jan 2023

Nama at Elements Book Coffee Beer

Picture this if you will… It's a cold Winter's day and you're sitting cozy in the corner of your local, vibrant bookstore cafe reading a page-turner novel sipping Nama, your favorite lager from Liquid Riot. Lucky for you, this can easily become a reality with a visit to Elements Book Coffee Beer. Located in downtown Biddeford since 2013, Elements is a coffee roaster, cafe, and bookstore.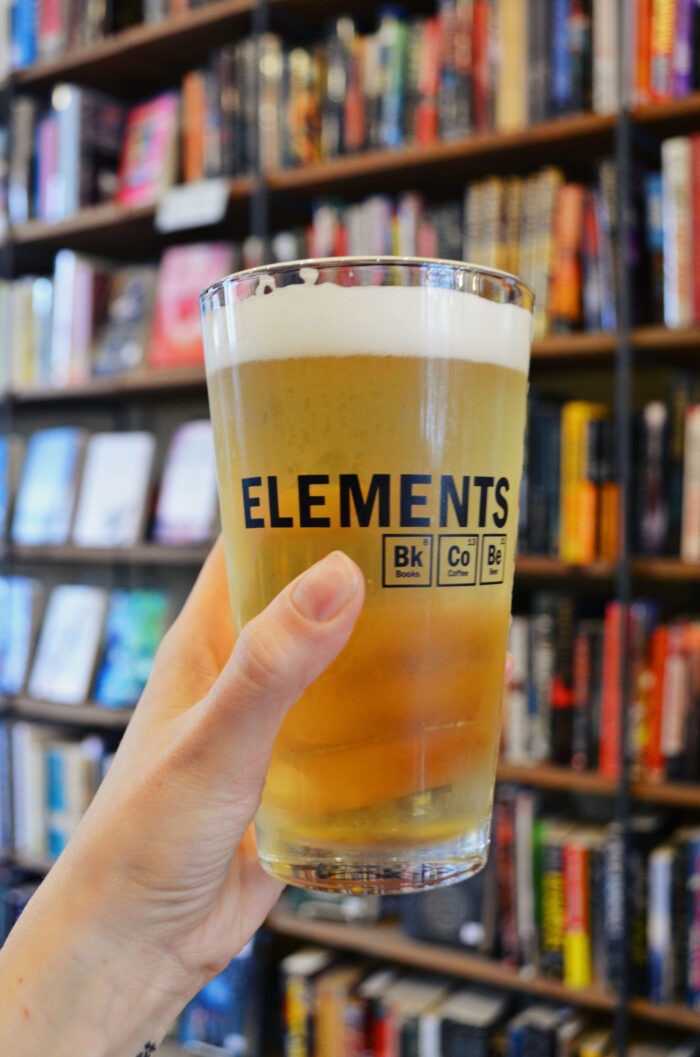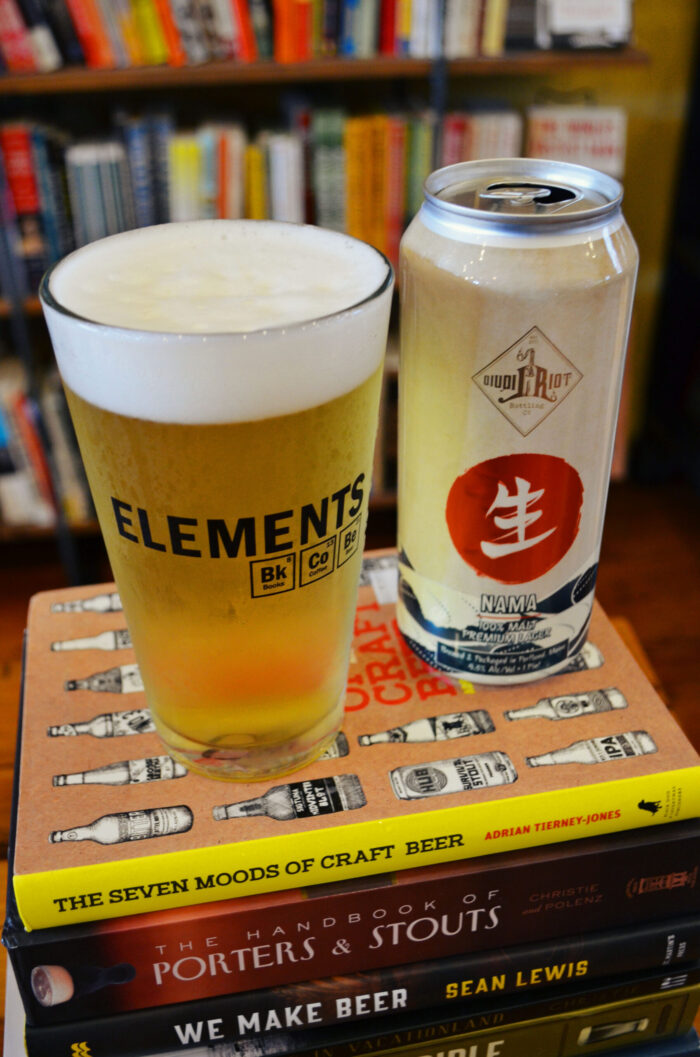 Coffee and Beer
Elements always has fresh and high quality coffee that is ethically sourced and micro-roasted right from their own roastery in Biddeford. They also have a wide selection of local craft beer on draft and in cans, including our very own Nama. For those who may have not tried it, Nama is our popular Japanese inspired all-malt lager. 
In addition to being a cafe serving their own coffee and great local beer, they also have a wide selection of books available for purchase, including several beer related books.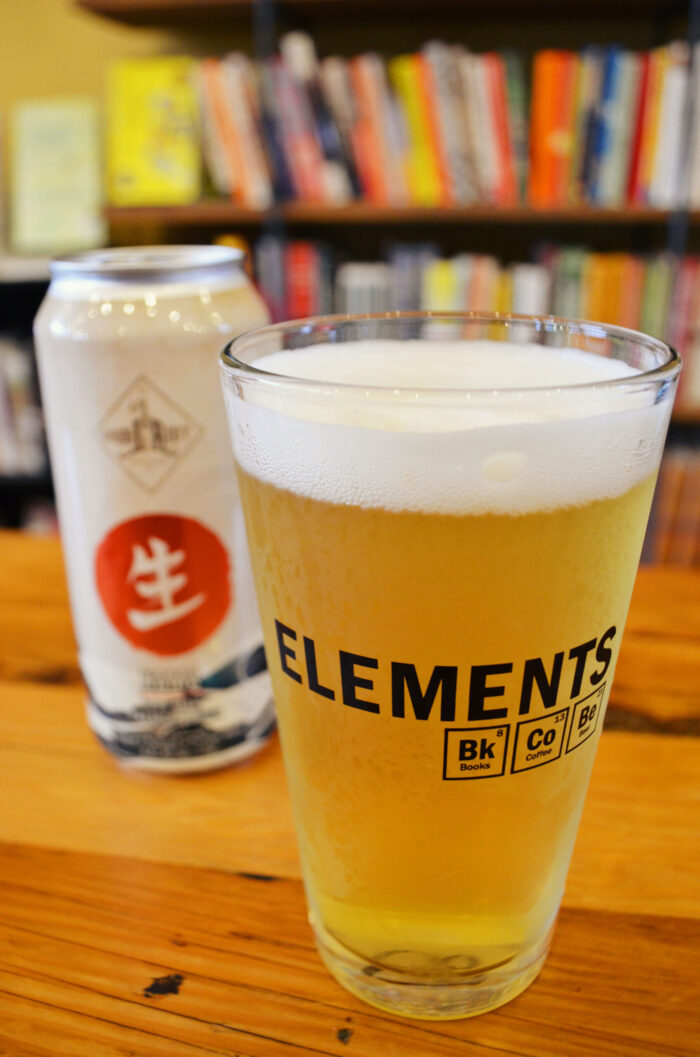 Elements Book Coffee Beer x Liquid Riot
We have huge fans of Elements Book Coffee Beer not only because they show us support, but because they truly offer an incredible experience and superb coffee products. Liquid Riot has collaborated with Elements before to create a special barrel-aged coffee called Bacchus. It's currently available for purchase at their 265 Main Street location or online. 
For this coffee collaboration Costa Rican beans are aged for one month in a barrel that once held Liquid Riot's Portland Rum Riot, our special Dark Rum made in partnership with Maine Craft Distilling and New England Distilling. This light-medium roast coffee has notes of maple cream, peach, ginger, and macadamia nut.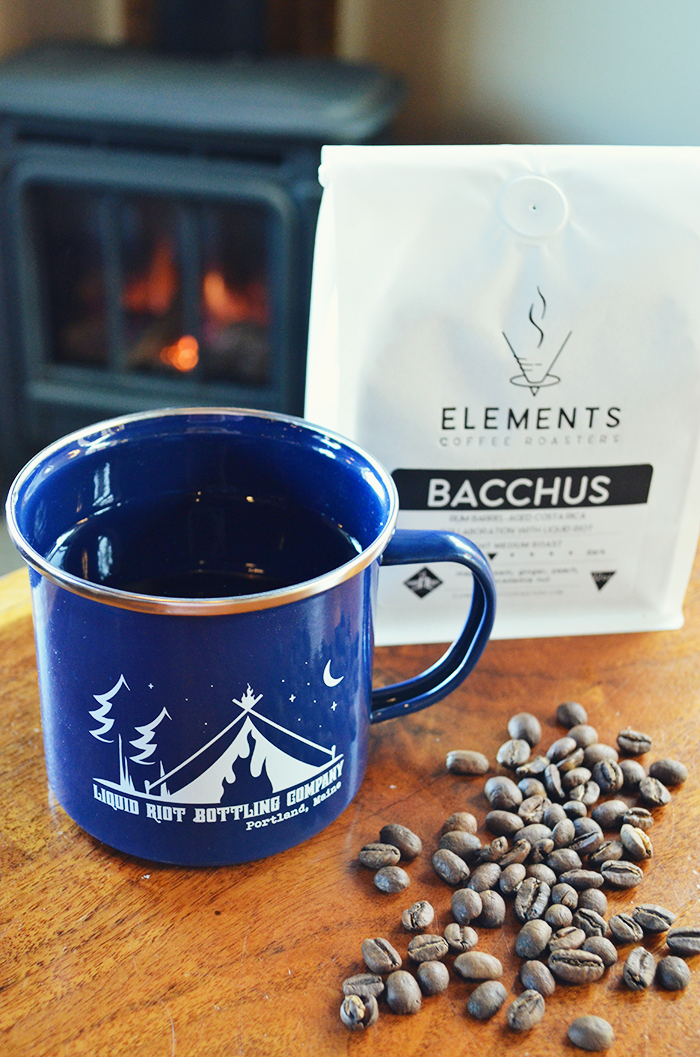 It may sound silly, but the joy we feel seeing our beloved Nama sipped at our resto-bar or in the community such as at Elements Book Coffee Beer will never get old. It's a great beer and it is humbling to know that something we create with such passion can in small, but mighty ways add joy to people's days no matter how they choose to spend it. For us, that's something to cheers to. CHEERS! 
You can visit Elements Book Coffee Beer at 265 Main Street in Biddeford,Maine and Liquid Riot at 250 Commercial Street in Portland, Maine (where Nama is made on site).