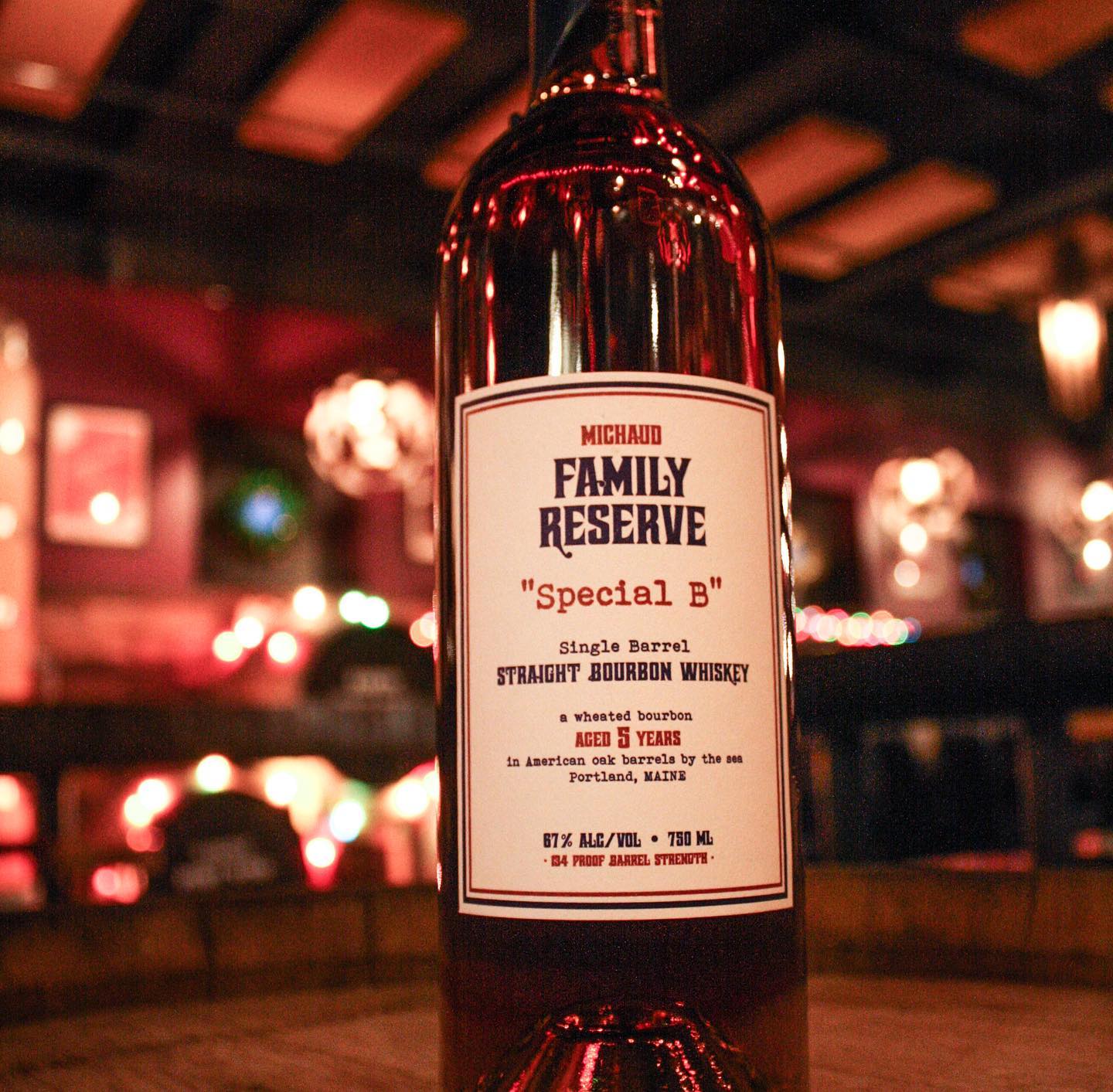 19 Dec 2020

"Special B" Single Barrel Straight Bourbon Whiskey

New Release: "Special B" Single Barrel Straight Bourbon Whiskey is the first release from Liquid Riot's Michaud Family Reserve series. Very limited and rare releases of special spirits created by the Michaud brothers, Eric Michaud (founder & owner) and Ian Michaud (head distiller).

"Special B" refers to a specialty Belgian malt often used in some of the most rich and flavorful Belgian beers. A small addition in the grain bill adds a subtle richness and unique depth of flavor. Local Maine-grown corn as well as a high percentage of Maine grown wheat from Buck Farms rounds out the recipe for this wheated Straight Bourbon.

After resting 5 years in a single new, charred, American oak barrel at our waterfront distillery surrounded by the salty sea air, this edition was bottled undiluted at 134 proof barrel strength. The result is a deep amber color, with rich and complex aromas, tremendous depth of flavor, and a smooth and lasting finish.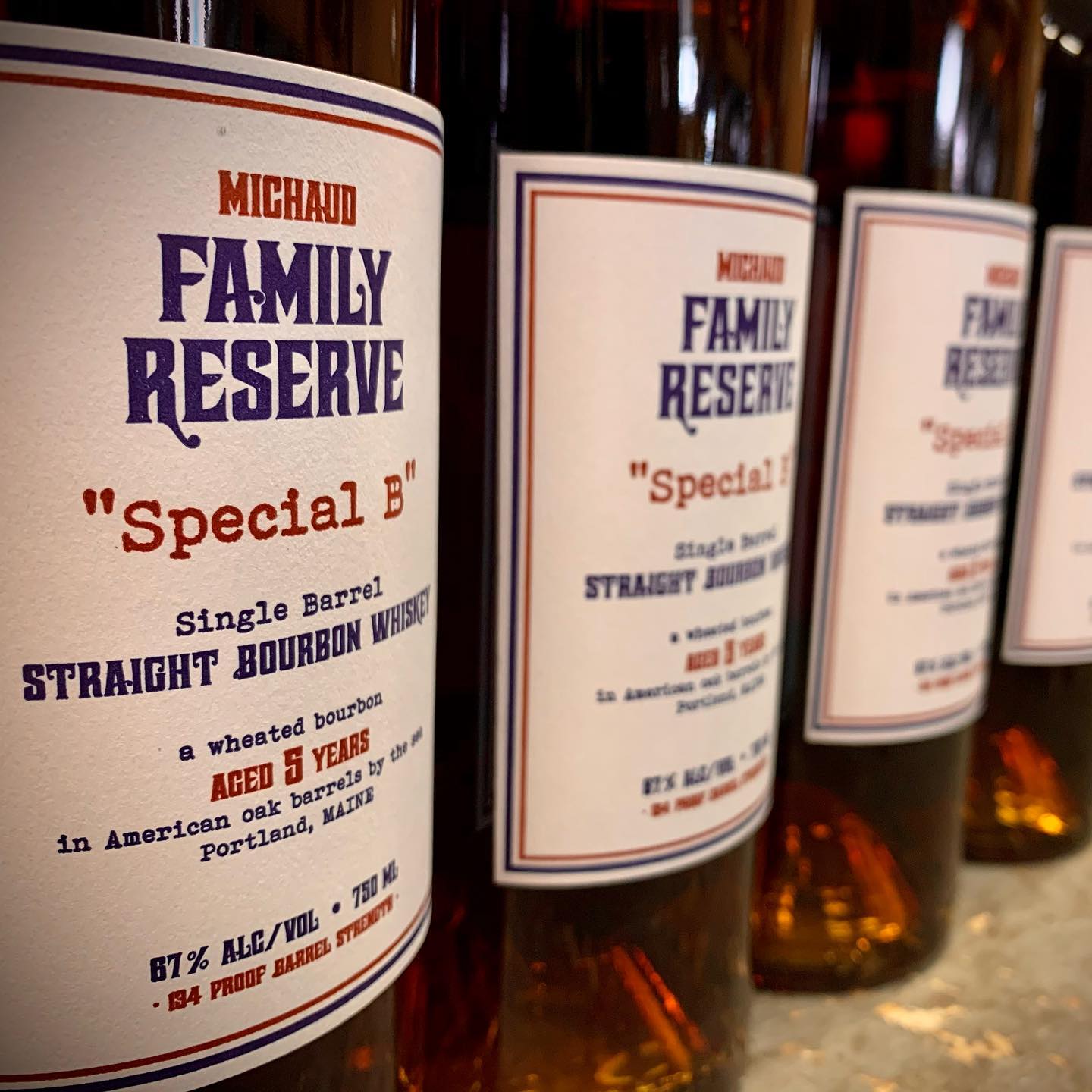 The letter-press labels were hand-made by local artisans at Pickwick Press on Congress St in Portland, Maine. After hand bottling, the Michaud brothers hand labeled and wax-dipped each bottle from this extremely limited run of 96 bottles.
A truly hand-crafted and hand-packaged product, we are proud to use Maine grown ingredients and local artists to create one of Maine's oldest vintages of Straight Bourbon Whiskey.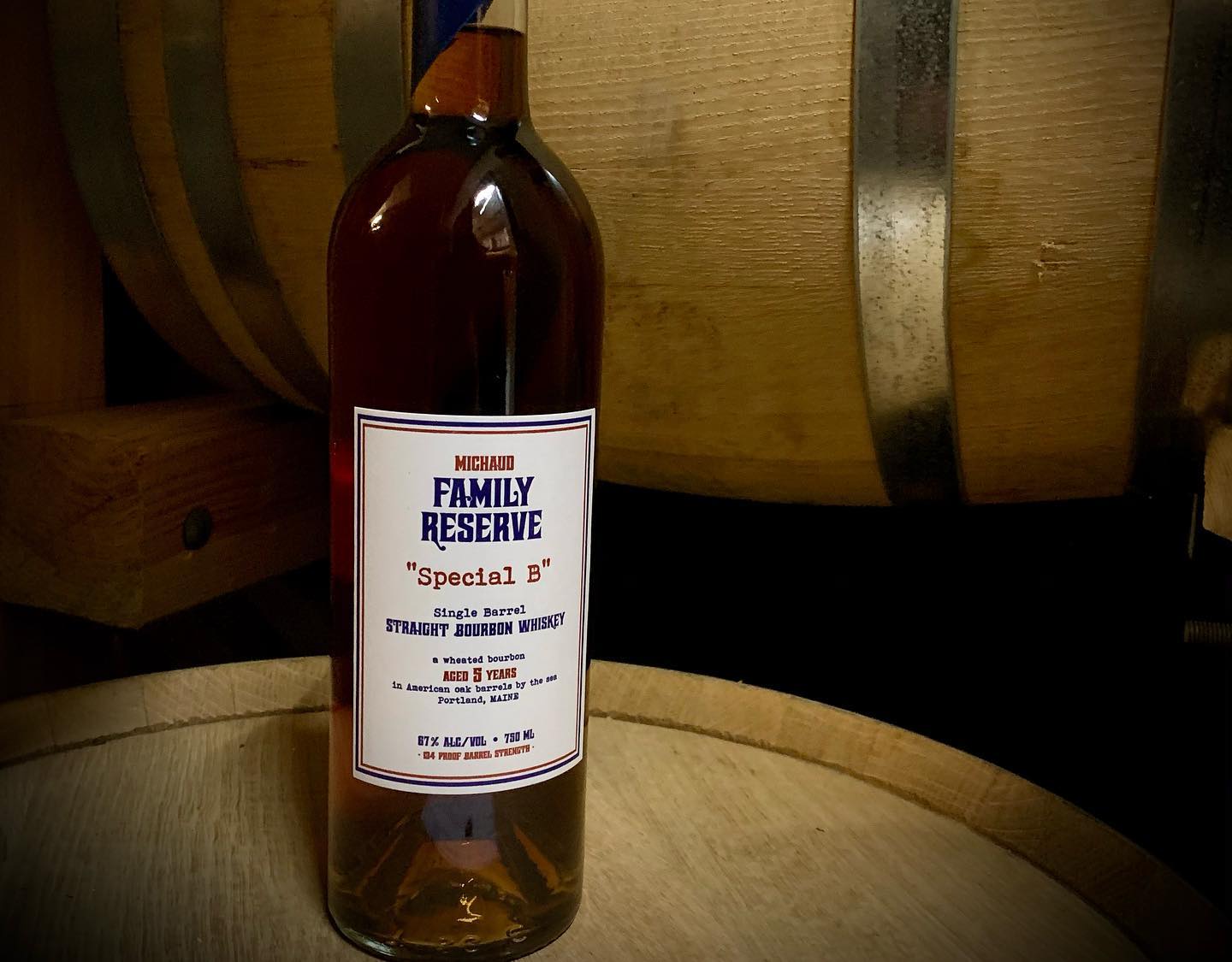 At 67% alcohol, it is recommended to dilute in your glass with a splash of water or ice to taste. But hey, Riots were never started by people that did what they were told!
Exclusively available at the Riot now. Will be available at licensed Maine liquor stores next week if supplies last.
Release Date: December 19, 2020